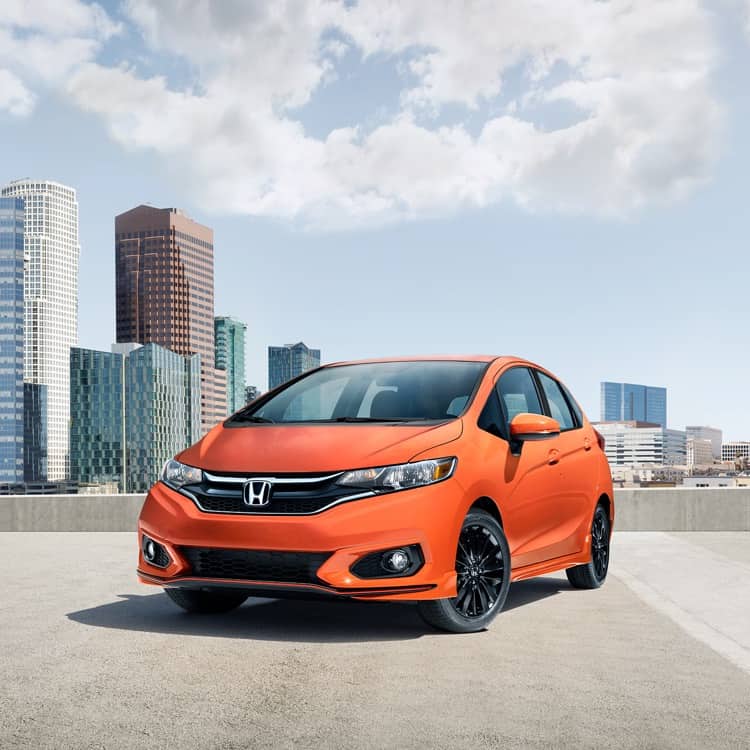 2019 Honda Fit Review: Fuel Efficient Fun For Everyone
If you're looking for a small car that knows how to get you where your going without leaving anything behind, it's time to check out the new  2019 Honda Fit for sale near St. Peters, MO. This small subcompact car comes standard with huge rewards and benefits. Think we're exaggerating? Come take a look inside.

This car comes standard with a plenty of legroom and cargo room for you and your whole party. Plus, flips out more room with instantly convertible 60/40 split folding seats. At the same time, this automobile is packed with today's most advanced technology.  On top of that, this car has a drive that doesn't quit. You could get from here to there, and still have plenty of fuel for more adventure.

Can imagine how much more money you could save if you started driving  this vehicle. Wouldn't it be great to take a break  from stopping at the fuel pump? You deserve a car that gives you the freedom to get up and whenever you want. You should start driving a new St. Peters Honda Fit for sale near  you.

Come see and drive  this new  Honda model today. Visit us at our local St. Peters Honda Dealership near St. Charles, St. Louis,  and O'Falla.  We are located at 4780 North Service Rd, in St. peters, MO 63376

If you fill out the free online form above, you can instantly receive an exclusive Honda Fit deal. Plus, you will also receive a free test drive. Don't worry about any hassles, fees, or obligations. This opportunity is completely free. Plus , it just takes a few seconds. So, what are you waiting for?

If you want to learn more this  car, check out our 2019 Honda Fit Review Below.