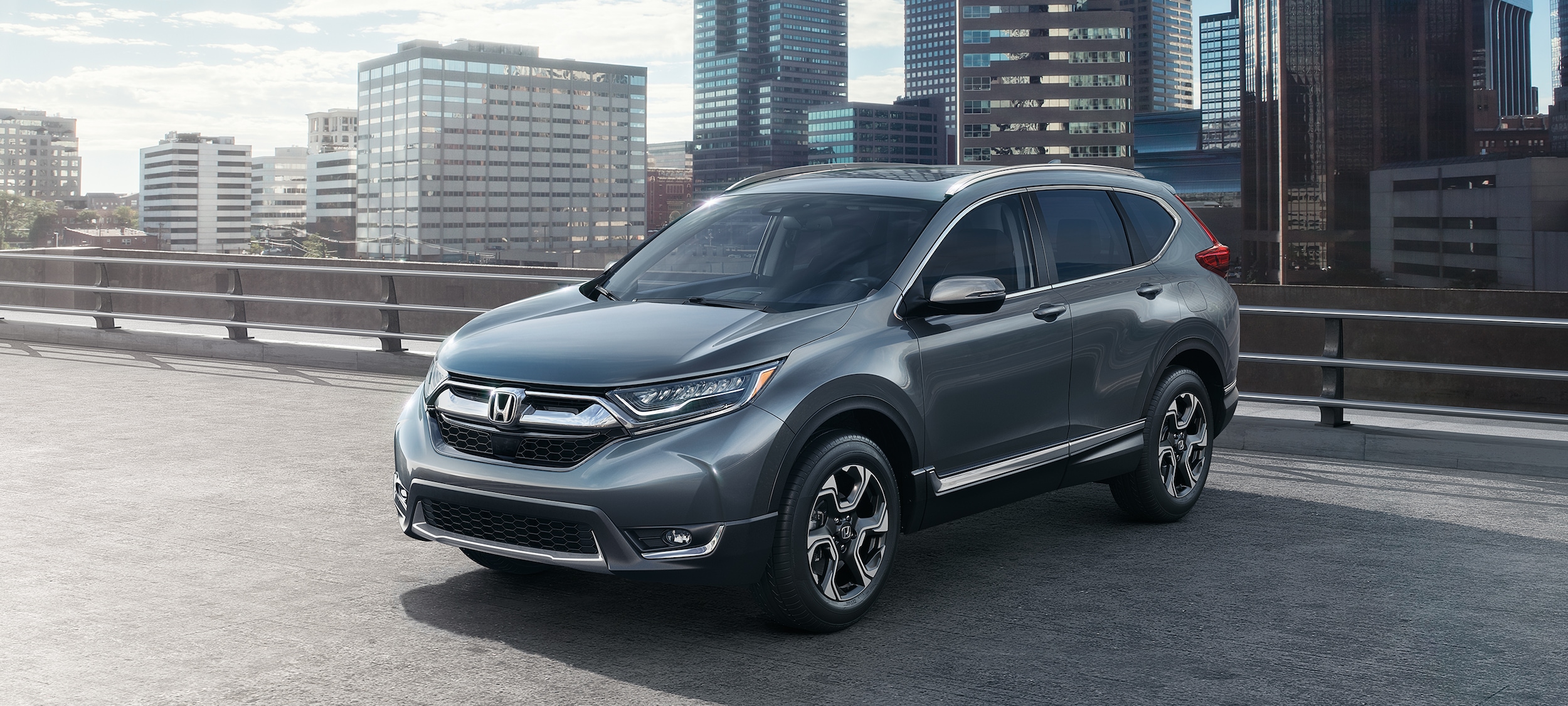 2019 Honda CR-V Review: The 2019 Best Compact SUV For Families Is Here
Find Out Everything You Need To Know About The New 2019 Honda CR-V
For more than 20-years the Honda CR-V has been a favorite SUV of many.  And, for good reason.  This   vehicle sets the bar for utility, refinement , and premium features in the compact SUV class. And, it continues this tradition with the new 2019 Honda CR-V.  This  compact sports utility vehicle  holds the title as the 2019 Best Compact SUV for families*. Turbocharged  with a responsive 4-cylinder engine, this vehicle gives you the ultimate combination of power and fuel-efficiency.  This vehicle gives you the confidence to go anywhere. And, it protects you with an incredible long-lasting warranty. You are going to love how much more value the new 2019 Honda CR-V gives you and your family. Plus, you won't believe how much more this SUV gives you for so little. This amazing new crossover SUV is a must have for everyone. Come see and drive the new 2019 Honda CR-V for sale near St. Peters today. Visit our local Honda Dealership near you and schedule your free test drive.  We are located at  4780 North Service Rd, in St. Peters, MO 63376.
Plus, if you act now,  you can be one of the first few people to get a great deal on a new 2019 Honda CR-V. But, you must hurry. This offer is only here for a limited time. And, we don't want you to miss your chance to get your hands on  the best car for you.
If you want to save time, fill out the free online form above. It's just takes a few seconds. That's enough time for you to get your hands  on the best car for you. Plus, there are no obligations. All you have to worry about is getting here in time. Don't wait.
Fill out the free online form above.
If you want to learn more about this crossover SUV , check out  our new Honda CR-V Review below