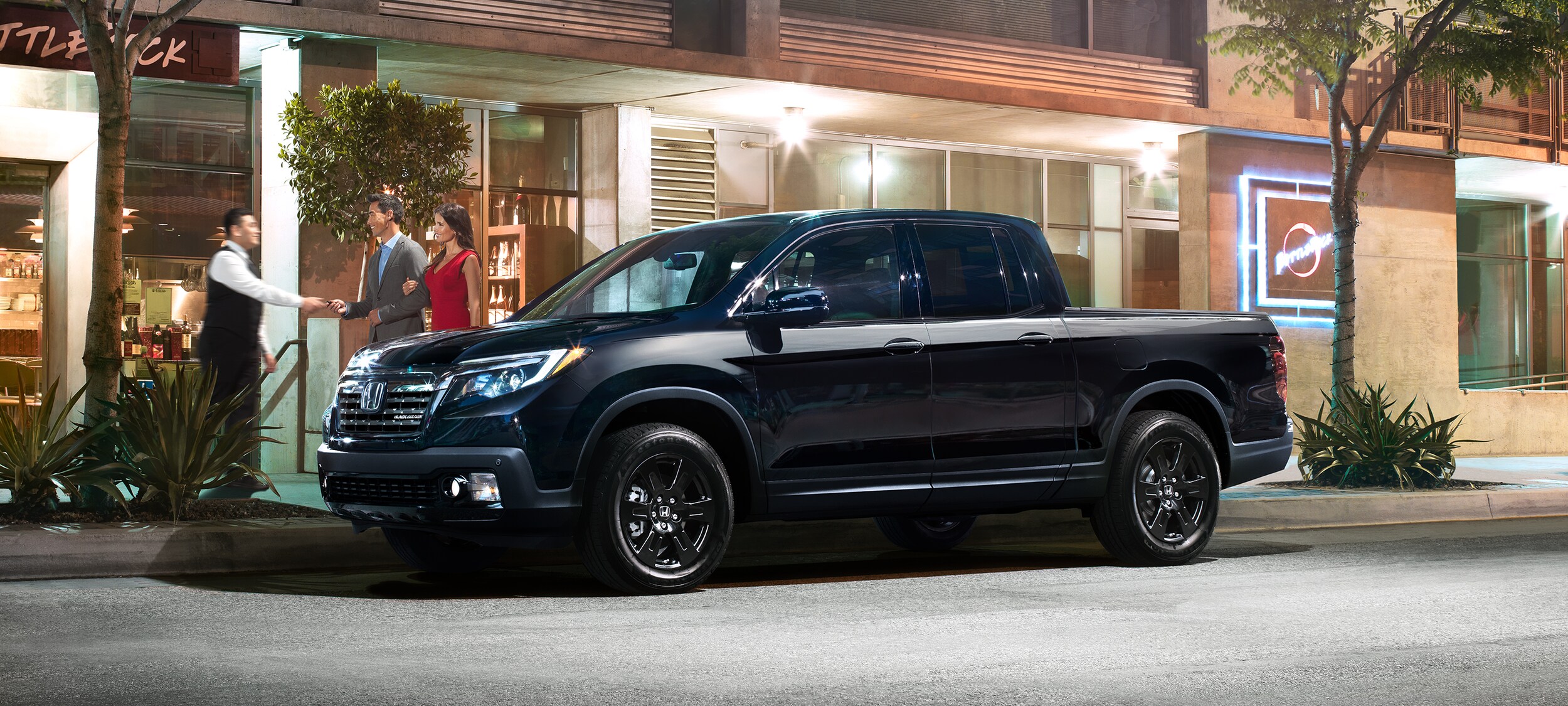 2019 Honda Ridgeline Review: Step  Up Your Adventure With More Excitement

Find Out Everything To Know About This Honda Pickup Truck Stop everything! The Amazing 2019

 Honda Ridgeline is back, and it's better than ever. It's fun. It's flexible. And it's functional. This is the ultimate  all purpose vehicle.  This truck was built for people who want to work hard and  play harder. Equipped with class-exclusive tailgating features, and powerful V6-engine, there's not much this pickup truck can't do. Not  to mention, this vehicle comes standard with a powerful line-up of safety and security features. In addition, this vehicle also comes standard with today's most advanced technology.  Plus, it  gives you more room to share your next adventure with your whole family.  Nothing beats the power of driving a  new St. Peters Honda Ridgeline.   Come schedule your free test drive and discover why so many people are racing to get their hands on this new pickup truck. Visit us today at  our local St. Peters Honda Dealership.

If you act now, you can be one of the first few people to get an incredible Honda Ridgeline deal. But, you must hurry. This deal is going fast. And, we don't want you to miss you chance drive this exciting new pickup truck. Schedule you free test drive today.

If you want to save time, and money, fill out the free online form above. It's quick. It's easy. And, it's free. Plus, there are no obligations. All you have to do is sign up today, and you will quickly receive a free test drive. So,  what are you waiting for?

Fill out the free online form above.

If you're still not convinced, check out our new 2019 Honda Ridgeline review below.