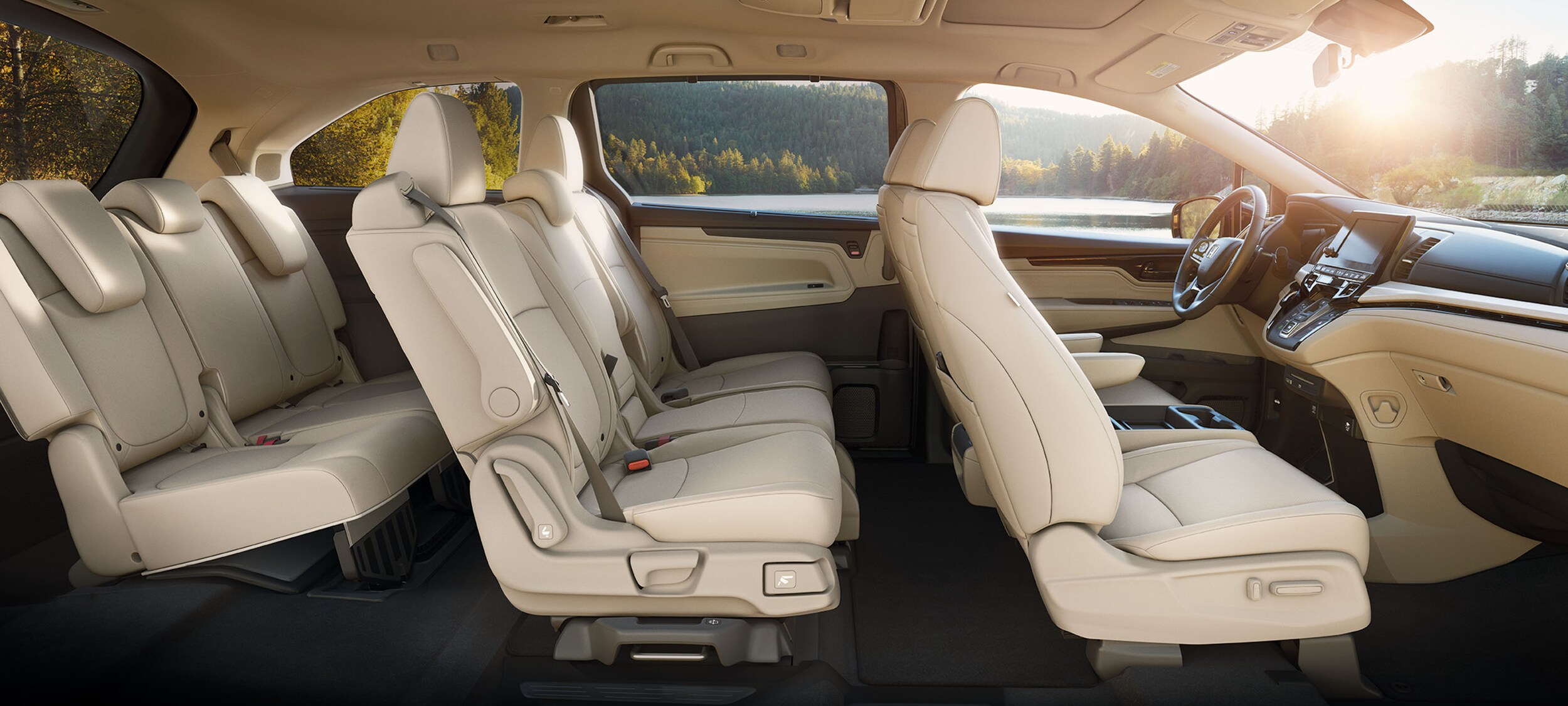 Now!! Get Your Hands On An Amazing 2019 Honda Odyssey For Sale Near You 

If you're looking for the best family minivan for you and your family to grow with, come check out the new 2019 Honda Odyssey for sale near St. Peters, MO. Whether you're planning on taking a family trip across town, or across the country, this minivan will bring you and your family closer together. With over ,100 cubic-feet of passenger space,  furnished with three-row seven passenger seating, this Honda model  will take  your breath way. This family minivan is a game changer. Boasting with leading-edge technology , this is one of the most advanced automobiles. But, make no mistake. This Honda model isn't fun and excitement. It also comes standard with the excellent safety features. On top of that, this  vehicle has also been recognized as one of the  Best Minivans for your money. Can you imagine having a minivan that gave your more capability and versatility?

Wouldn't it be great to finally have all of the room you needed and  then some? Here's your chance!! Come see and drive the new St. Peters Honda Odyssey for sale near you, today. Vist us at our local Honda Dealer located at 4780 North Service Rd, in St. Peters, MO 63376.  We look forward to seeing everyone from St. Peters, St. Charles, and St. Louis.

If you act now, you can be one of the first people to get a Honda Odyssey Deal. But, you must hurry!! Time is ticking, and we don't want you to miss you chance to get your hands on the best minivan for you. Don't wait.

If you want to  save time, and money, fill out the free online form above. It's quick. It's easy. And, it's free. Plus, there are no obligations. All you have to do is sign up today and you can instantly receive a free test drive. And, you will also receive an exclusive Honda Odyssey price. So, what are you waiting for.

FIll out the free online form above.

If you want to learn more about this vehicle, check out our Honda Odyssey Review below.